UCCR Brown Bag Lunch Presentations
These interactive luncheons will be held the third Wednesday of every month from 12:00 p.m. to 1:00 p.m. at the Law & Justice Center located at 645 South 200 East, Salt Lake City.
If you or someone you know would like to present at a Brown Bag, please let us know. Also, if you have a topic you would like us to address and want us to find a speaker, let us know that too!
2015 Schedule
January
Februry 18
"Gender Differences in Negotiation"
Ja
mes Holbrook and Stacy Roberts
Description of Topic:
We have all heard there are different styles and approaches to a negotiation that may stem from our training, experiences, or history of conflict. But how often do you realize that gender may affect not only how you negotiate, but how others perceive you when you are negotiating. As the facilitators of communication and negotiation, mediators should be cognizant of the expectations and approaches to negotiation that may be affected by the gender of the parties to mediation, as well as the gender of their attorneys. This discussion will provide an overview of gender differences to a negotiation, specifically social expectations, inferences, presumptions, motivations and reactance, and how you can better prepare for mediation given these differences.
Presenters:
James Holbrook
Professor Holbrook received a B.A. in 1966 from Grinnell College where he was a member of Phi Beta Kappa and was awarded a Woodrow Wilson Honorary Fellowship. In 1968 he received an M.A. from Indiana University, which he attended as a National Science Foundation Fellow. He fought in combat in Vietnam in 1969, for which service he was awarded the Bronze Star and Army Commendation Medal for Valor. In 1974 he received a J.D. from the University of Utah where he was an articles editor of the Journal of Contemporary Law. After law school, he clerked for the chief judge of the federal district court for Utah and later served as an Assistant U.S. Attorney in Salt Lake City.

Before joining the faculty at the University of Utah S.J. Quinney College of Law in 2002, he practiced law for twenty-eight years, primarily in the areas of complex civil and federal white-collar criminal litigation. Since 1987, he has mediated and arbitrated over 700 disputes dealing with a wide range of legal issues. He is a frequent speaker on alternative dispute resolution (ADR), has taught mediator and arbitrator skills courses around the country and abroad, and has numerous ADR publications. In 2000 and 2012, he received the Peter W. Billings Sr. Award for excellence in Teaching. In 2002 he was awarded the Peter W. Billings Sr. Dispute Resolution Award by the Utah State Bar. In 2007 he taught negotiation and mediation skills courses at three law schools in southwest India. In 2008 he helped design and present a month-long rule-of-law training course for Afghan prosecutors in Salt Lake City. In 2009 he served as chief of party and principal investigator for the Global Justice Program: Iraq, which provided legal assistance to the government and judiciary of Iraq. In 2010, he received the International Academy of Mediators' Sid Lezak Award for Excellence (presented annually to a mediator who best represents the furtherance of mediation). In 2011, he received the Peacekeeper Award from the Utah Council on Conflict Resolution. In 2012, he received an Alumni Award from the Grinnell College for his work on conflict resolution.

Professor Holbrook teaches Lawyering Skills (interviewing, counseling and basic negotiation), Advanced Negotiation and Mediation, Arbitration, and a seminar on educating military veterans for continued national service.
Stacy Roberts
Originally from Florida, Stacy M. Roberts attained her undergraduate degree at Rollins College in Winter Park, Florida, and her Juris Doctorate degree at Nova Southeastern University in Fort Lauderdale, Florida. Stacy focused her law studies on international and comparative law, interned for the public defender's office in the 9th circuit of Florida, and for an immigration firm.
After moving to Utah, Stacy worked with attorneys in Park City on cases regarding family law, mechanic's liens, interference with prospective economic relations, bankruptcy, and immigration. Most recently, Stacy worked as an associate attorney at Long Okura, P.C. with family law related cases in divorce, adoption, guardianship, and paternity. Stacy continues to work for Long Okura, P.C. as a mediator, assisting represented and pro se clients in reaching resolutions to their disputes. Stacy is also an adjunct professor at the University of Utah, S.J. Quinney College of Law, teaching Advanced Negotiation and Mediation with James Holbrook, and coaching the school's teams for the ABA Representation in Mediation Competition.
March 18
At the Scott Matheson Court House 450 South State Street, SLC
W-19, Conference Room A on the First Floor.
"Changes to the ADR Disposition Notice and Self Help Center Form"
Nini Rich, ADR Director Administrative Office of the Courts
April 15
"Attorney Preferences When it Comes to Mediation"
Patrick Burt, Kipp & Christiansen, P.C.
Gabe White, Christensen & Jensen
Description of Topic:
As more areas of law are required to mediate before heading to trial, either out of agreement, court order, or state law requirements, the attorneys are building their own approaches to prepare for mediation, select mediators, and how to use their mediator before and during mediation. Straight from the attorneys, a discussion of how they prepare, how they select their mediators, what mediators do that is useful (or less useful) at mediation.
May 15
UCCR Symposium
July 15
August 19
September 16
October 21
"Recognizing and Handling Clients with Mental Illness"
Dr. Stamatios G.M. Dentino, University Neuropsychiatirc Institute
No Brown Bag
Happy Holidays!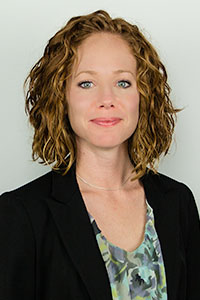 Stacy Roberts, UCCR Board Member
and Brown Bag Event Chair