UCCR Brown Bag Lunch Presentations

These interactive luncheons will be held the third Thursday of each month starting in March from 12:00 p.m. to 1:00 p.m. at the Law & Justice Center located at 645 South 200 East, Salt Lake City.
If you or someone you know would like to present at a Brown Bag, please let us know. Also, if you have a topic you would like us to address and want us to find a speaker, let us know that too!
2016 Schedule
"What You Need to Know About Tax Issues When Mediating a Divorse"
-Natalie Threlkeld
Topic Description:
Tax issues in a divorce can be over simplified and have major economic consequences if not handled properly! Tax issues in a divorce can also be made to be too complicated when they don't need to be! When mediating tax issues in a divorce there are some basic things to ask and issues to consider while negotiating that can be misunderstood. Natalie will explain the value of these issues as well as how to avoid potential problems.
Natalie Threlkeld
Natalie Threlkeld is a master mediator in private practice. She is the owner of Agree-able Mediations and mediates throughout the state of Utah. She worked for the IRS for 26 years. She taught tax law and tax accounts both nationally and locally. Natalie facilitated and intervened with dysfunctional teams, and worked closely with the union that represented all treasury department employees. She wrote a 600 page training manual on how to facilitate groups and their employee satisfaction that was distributed and used throughout the IRS. She worked for the Administrative Office of the Courts as the domestic mediation program coordinator. When mediation was made mandatory for contested divorces in 2005 she designed and implemented the divorce mediation program. She was on the Board of Trustees for UCCR for 7 years and helped create both the Family Section and the Workplace Section of UCCR and served as the Chair of each section. Natalie is on the court roster, teaches mediation classes, and mentors new domestic mediators. Natalie also has a real estate license.

---
March 17
---
2015 Schedule
February 18
"Gender Differences in Negotiation"
-James Holbrook and Stacy Roberts
Description of Topic:
We have all heard there are different styles and approaches to a negotiation that may stem from our training, experiences, or history of conflict. But how often do you realize that gender may affect not only how you negotiate, but how others perceive you when you are negotiating. As the facilitators of communication and negotiation, mediators should be cognizant of the expectations and approaches to negotiation that may be affected by the gender of the parties to mediation, as well as the gender of their attorneys. This discussion will provide an overview of gender differences to a negotiation, specifically social expectations, inferences, presumptions, motivations and reactance, and how you can better prepare for mediation given these differences.
---
March 18
At the Scott Matheson Court House 450 South State Street, SLC
(W-19, Conference Room A on the First Floor)
"Changes to the ADR Disposition Notice and Self Help Center Form"
-Nini Rich, ADR Director Administrative Office of the Courts
---
April 15
"Attorney Preferences When it Comes to Mediation"
-Patrick Burt, Kipp & Christiansen, P.C and Gabe White, Christensen & Jensen
Description of Topic:
As more areas of law are required to mediate before heading to trial, either out of agreement, court order, or state law requirements, the attorneys are building their own approaches to prepare for mediation, select mediators, and how to use their mediator before and during mediation. Straight from the attorneys, a discussion of how they prepare, how they select their mediators, what mediators do that is useful (or less useful) at mediation.
---
17th Annual UCCR Symposium
"Accountability & Conscience in Dialogue"
Friday, May 15, 2015
At the Utah Law & Justice Center
---
No Brown Bag
---
"Peacebuilder Scholarship Program Introduction and Conflict Resolution in Children's Literature"
-Marcy Fetzer, Professor, Brigham Young University
Description of Topic:
"One night while reading to my four children, I made a discovery that changed everything I thought I knew about teaching Communication. The book was, Click, Clack, Moo by Doreen Cronin. It is a book about cows, a duck, and a farmer who were negotiating a trade of milk for blankets. There is a standoff, compromises are made, there is give-and-take, and eventually the cows and the farmer settle on a comfortable resolution for both parties. After many years of studying and teaching at the University level, I was astounded by this book's ability to make the complexity of negotiation and communication come to life in such a vivid, illuminating, and simple way. I decided to search for other picture books that had a similar effect and found many. I found many and realized that these picture books could help children (and adults!) learn how to become better communicators in a very effective way. They were simple yet complex, humble yet powerful."
www.picturebookprofessor.com/about/our-authors/marcy-fetzer
Dr. Marcy Fetzer is professor of management communication in the Marriott School of Management. She earned her Ph.D. in Communication Education, with an emphasis in Organizational Conflict. Dr. Fetzer's scholarly work investigates the discursive structures of conflict, where transformative dialogue intersects with traditional bureaucratic organizational form. Her dissertation—an ethnographic study of peer mediation at an alternative high school—highlighted students' experience of learning and practicing the conflict resolution principles and practices of peer mediation within the environment of alternative schooling.
---
"Relational Communication"
-Russell Wood, Ph.D., University of Utah, Department of Communication Professor
Description of topic
The essence of mediation is communication and negotiation between parties. As mediators we facilitate this dialogue, which includes our own communications and those of the parties. It is important to realize and understand that the messages we send to others as we talk contain two major elements: content and relational instructions, which are different from verbal vs. nonverbal cues. Professor Wood will explain the importance of understanding the essence of relational communication, and recommendations for being a successful communicator.
---
September 16
"You call that an Apology?": Using a Double-Edged Sword Effectively"
-Stephen Kelson
Description of topic:
We all make and hear apologies in one form or another on almost a daily basis. Sometimes they're effective and other times they backfire. As mediators we often facilitate dialogue with parties demanding, requesting, needing, refusing, or willing to make an apology. It is important to recognize and understand the elements of an effective apology. Mr. Kelson will discuss the distrust of apologies in litigation, the importance of an effective apology and recommendations for effective apologies.
Stephen D. Kelson is a shareholder at the office of Christensen & Jensen PC, in Salt Lake City, Utah, where his practice focuses on commercial litigation, personal injury and mediation. He earned his B.A. and M.A. degrees from the University of Utah, his J.D. degree from the J. Reuben Clark Law School, and Master of Dispute Resolution from the Straus Institute for Dispute Resolution at the Pepperdine University School of Law. He has conducted over 500 mediations, including cases involving professional liability, personal injury, and commercial and employment disputes.
Mr. Kelson served as the Chair of the Dispute Resolution Section, and he served as the Chair of UCCR from 2014 through 2015. His professional recognitions include the Utah Judicial Council's 2011 Service to the Courts Award for outstanding contribution to Utah's judicial system
---
"Domestic Violence: The Elephant in Your Room"
-Roshan Richards
Topic & Discription: Domestic Violence: The Elephant in Your Room
Past domestic violence within a party's relationship adds a different dynamic to the mediation process and additional concerns for safety. This presentation instructs mediators about the stereotypes and judgments we personally carry into the mediation room, how to identify possible domestic violence influences in the mediation and how to successfully navigate these issues to workable and safe solutions.
Presenter:
Roshan Richards, M.A.
Roshan Richards is a Utah court-rostered domestic mediator and business owner who brings an in-depth "awareness & safety" perspective to mediation through her unique background and training. Early in her career, Richards served as Director of Programs for At-Risk Youth in school districts in both Iowa and Utah where she worked with students of drug addiction, sexual assault victimization and perpetration, and gang affiliation. In 2010, she received a master's degree in forensic psychology from Argosy University, specializing in victim/perpetrator psychology with an emphasis on serial rapist hierarchy and behavior. After graduating, Richards worked several years for the Provo Police Department as a victim advocate, overseeing a community grant that served teen and adult victims of domestic violence, sexual abuse, sexual assault, and stalking, then subsequently for the Utah County Attorney's Office as a victim witness coordinator. During this time, she became certified in the Campbell Danger Assessment Tool and as a child sexual assault interviewer through Utah County in the Lyons' method. She has presented numerous times on different aspects of domestic violence for local police forces, mediation trainings, local conferences, and crisis centers.
---
November and December
No Brown Bag Presentations
Happy Holidays!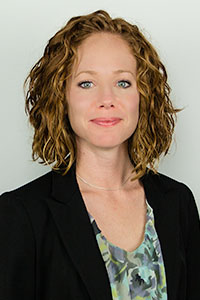 Stacy Roberts, UCCR Board Member
and Brown Bag Event Chair