UCCR Brown Bag Lunch Presentations
These interactive luncheons will be held the third Wednesday of every month from 12:00 p.m. to 1:00 p.m. at the Law & Justice Center located at 645 South 200 East, Salt Lake City.
If you or someone you know would like to present at a Brown Bag, please let us know. Also, if you have a topic you would like us to address and want us to find a speaker, let us know that too!
2015 Schedule
Februry 18
"Gender Differences in Negotiation"
James Holbrook and Stacy Roberts
Description of Topic:
We have all heard there are different styles and approaches to a negotiation that may stem from our training, experiences, or history of conflict. But how often do you realize that gender may affect not only how you negotiate, but how others perceive you when you are negotiating. As the facilitators of communication and negotiation, mediators should be cognizant of the expectations and approaches to negotiation that may be affected by the gender of the parties to mediation, as well as the gender of their attorneys. This discussion will provide an overview of gender differences to a negotiation, specifically social expectations, inferences, presumptions, motivations and reactance, and how you can better prepare for mediation given these differences.
---
March 18
At the Scott Matheson Court House 450 South State Street, SLC
W-19, Conference Room A on the First Floor
"Changes to the ADR Disposition Notice and Self Help Center Form"
Nini Rich, ADR Director Administrative Office of the Courts
---
April 15
"Attorney Preferences When it Comes to Mediation"
Patrick Burt, Kipp & Christiansen, P.C and Gabe White, Christensen & Jensen
Description of Topic:
As more areas of law are required to mediate before heading to trial, either out of agreement, court order, or state law requirements, the attorneys are building their own approaches to prepare for mediation, select mediators, and how to use their mediator before and during mediation. Straight from the attorneys, a discussion of how they prepare, how they select their mediators, what mediators do that is useful (or less useful) at mediation.
---
17th Annual UCCR Symposium
"Accountability & Conscience in Dialogue"
Friday, May 15, 2015
At the Utah Law & Justice Center
---
June
---

July 15
Peacebuilder Scholarship Program Introduction
"Conflict Resolution in Children's Books
"

Marcy Fetzer, Professor, Brigham Young University
---
August 19
"Relational Communication"
Russell Woods, Ph.D., University of Utah, Department of Communication Professor
Description of topic
The essence of mediation is communication and negotiation between parties. As mediators we facilitate this dialogue, which includes our own communications and those of the parties. It is important to realize and understand that the messages we send to others as we talk contain two major elements: content and relational instructions, which are different from verbal vs. nonverbal cues. Professor Woods will explain the importance of understanding the essence of relational communication, and recommendations for being a successful communicator.
---
---
October 21
"Recognizing and Handling Clients with Mental Illness"
Dr. Stamatios G.M Dentino, University Neuropsychiatric Instituete
---
November and December
No Brown Bag Presentations
Happy Holidays!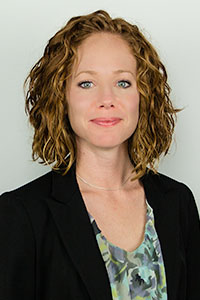 Stacy Roberts, UCCR Board Member
and Brown Bag Event Chair